MYTH #1: Anyone can install a garage door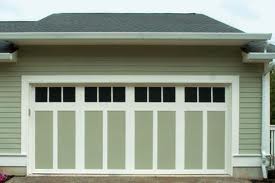 Keep in mind that just one 9' x 7' garage door can weigh up to 400 pounds or more depending on the size & construction. The spring & cable system required to lift such a heavy object is under extremely high tension and can cause serious injury or death if handled by a novice without the proper tools. Thousands of injuries happen every year caused by a variety of dangerous activities such as DIY projects, falling doors, and springs. We strongly advise hiring a professional for the installation or repair of any garage door.
Certain abilities and special tools are vital to properly install a garage door - especially the springs. Carpentry experience, mechanical aptitude, adhering to the instruction manual, and expert power tool skills are a must. Our certified technicians go through constant training both on the job and at corporate seminars to learn product information as well as installation, repair & troubleshooting techniques. Never work on garage doors without the proper tools.
W eknow homeowners are always looking for an opportunity to save money. DIY projects are a great way to cut costs at home however not every job should be done without a professional. Sometimes it's worth paying a little extra to get the job done safely and correctly to help you avoid further costs down the road. Give us a call today to schedule your free estimate.
MYTH #2: You will Save Money if You Only Call a Door Technician When Something Breaks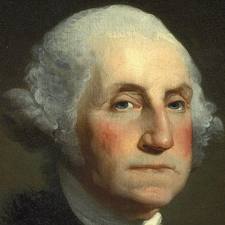 The garage door is the largest moving object in most homes. Held together by hinges, rollers, cables, track, & springs all of these components work together; they are vital to the function and safety of the door. It's all connected so repairing just one or some of the parts can cause your door to be unbalanced. This puts unnecessary strain on the operator & springs leading to further damage as well as additional costs to fix the problem.
Many parts are only sold in pairs to emphasize the need for replacing both of them. It will not do any good to replace one broken roller if the others are also showing signs of wear. A frayed or broken cable indicates that the pulleys and bottom fixtures may also need to be replaced. If one extension spring is broken, the other is sure to follow. We recommend that you visually inspect all of the moving components on a monthly basis to check for rust, fraying, and excessive wear.
As with many household appliances, your garage door and operating system require regular tune ups in order to function properly. Annual Planned Maintenance can help prevent more expensive problems by spotting them before they start. With reduced labor rates, lubrication, adjustments, and free estimates for any suggested repairs, if you want to save money, our maintenance program is the best investment you can make to increase the life expectancy of your garage door.
Find out if your door is showing signs of wear with a free estimate for service and/or Planned Maintenance.